6 Watt Solar Bag for Onyx
Product Description
6 Watt Solar Bag
The 6W Solar Bag provides quality backup power in a streamlined shoulder bag. Store and charge your IMI Onyx and your smartphone, iPad, or other tablet in the convenient tablet sleeve and still have room to stash a water bottle, camera, or daily essentials.
*PV Panel shown in photos is representative, but panel design may vary
Upgrade to the V44 USB external battery for even more power(contact IMI)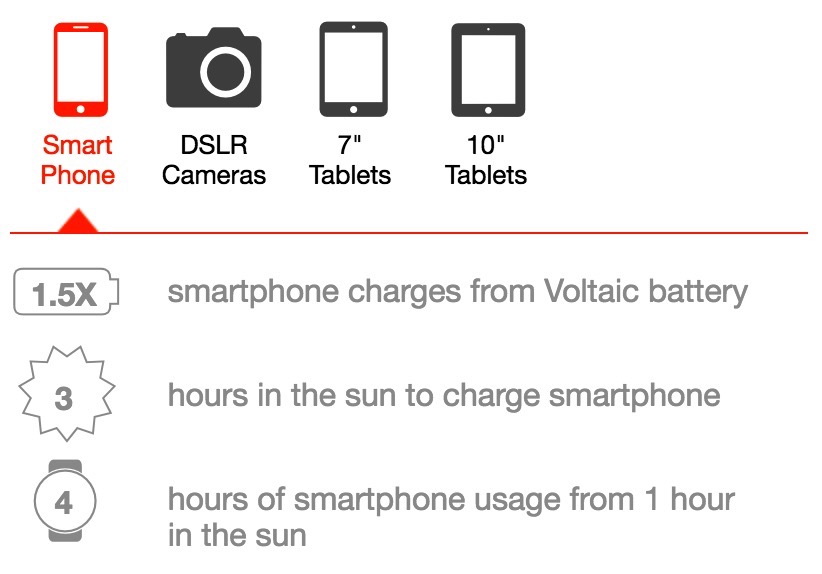 Features
Padded tablet sleeve secures and protects 7″ and 10″ tablets, including iPads
Large rear pocket with water bottle holder
Interior mesh pocket stores adapters and cables for easy access
Multiple carrying options including shoulder or carry strap
Fabric made from recycled PET (soda bottles) is waterproof, lightweight and UV resistant
Size and Weight
10.75″ high x 9″ wide x 4.0″ deep (27 cm high x 22 cm wide x 10 cm deep)
1.7 lbs (765 g) including battery and solar panels
Solar Panels
6.15 Watts at 6 Volts
Waterproof and UV resistant panel with urethane coating
V15 USB Battery
Capacity: 4,000mAh, 15 Watt Hours
Output: 5V/1A USB
Input: 5-6V, 1A
Battery Type: Li-Polymer
Protection: Short Circuit, Over Charge, Over Discharge, Over Current, Over Temperature
Battery Functions:
Power Button
Charge Indicator
USB Output to Charge Devices
USB Input to Charge Battery
Includes:
Switch +
V15 USB Battery
USB to MicroUSB Charging Cable – charges V15 battery from any USB port or charges devices with MicroUSB input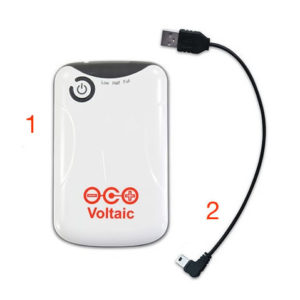 IMI Onyx Geiger Counter:
Charges Onyx via standard micro-usb port
Smartphones:
Charges all USB Devices including all Apple, Android and Blackberry smartphones.
Tablets:
Charges all tablets that are powered by USB including Apple iPads and Samsung Tablets. Will not charge tablets that charge at 12 or 16 Volts.
Digital Cameras:
Compatible with cameras that charge from USB like GoPros. Not compatible with DSLRs.